Quick and easy to set up
Bolting system allows for easy set-up in one day with three workers.
No special equipment required. A level, ratchet and hammer are the only tools needed to set up and dismantle the house.
All components can be carried by hand.
Quick and easy to dismantle and move to another location
Resistant to adverse weather conditions and earthquakes
Designed to withstand up to Category 4 hurricanes (wind speeds of up to 251 km/h).
Low inertial mass for resisting major earthquakes.
Flexible
Four different types of anchors adapting to a wide range of soil conditions.
Since several panels are interchangeable, door and window locations can be varied.
Long-lasting
Pressure-treated against termites and mould.
Upgradable
Possibility of easily incorporating other components (additional rooms or sanitary facilities).
Designed to form part of longer-term housing solution.
Environmentally friendly materials
Wood is low in embodied energy. It is produced naturally and requires far less energy than other building materials. It also helps reduce greenhouse gas emissions.
The wood used is FSC-or PEFC-certified to ensure it comes from a sustainable source.
Involvement of local labour
Training offered to workers and the local population to encourage their active participation in the construction process.
Affordable
Other
Uses simple materials.
Designed to be comfortable in a wide range of extreme weather conditions.
Meets international specifications and standards.
Easily maintained by occupants.
Possibility of personalizing the houses so occupants feel more at home.
Possibility of insulating and adding finishing materials.
Optional awning for creating an outdoor living space.
Optional rainwater harvesting system.
TWO ANCHORING SYSTEMS AVAILABLE FOR GREATER FLEXIBILITY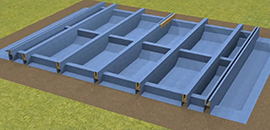 Geotextile and ballast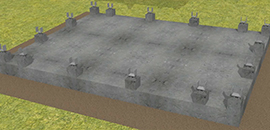 Concrete foundation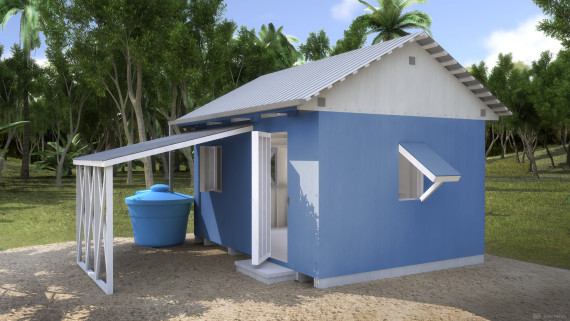 HS1 - 18 m²
HOUSING SOLUTION 1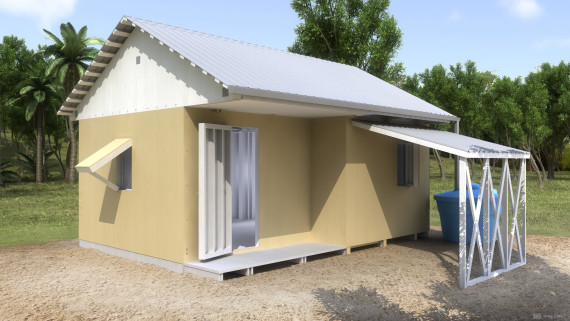 HS2 - 26 m²
HOUSING SOLUTION 2